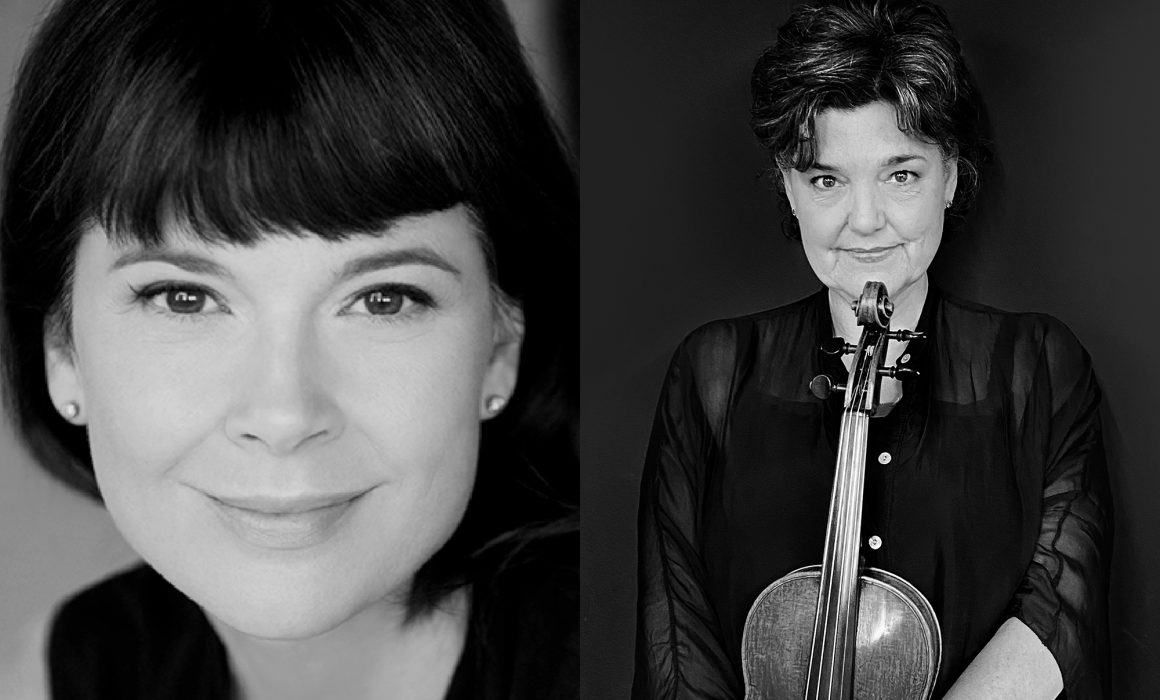 Montreal, November 12, 2021 – The chamber orchestra I Musici de Montréal is very pleased to welcome the great actress Anne Dorval for the presentation of Vivaldi's Four Seasons, taking place on Thursday, December 9 at 2 pm and 7:30 pm, at the Pierre-Mercure Hall. Works by Biber and Farina will also be showcased during the concert, which will be available via webcast from December 16, 2021 until January 2, 2022.
Throughout history, composers have used their imagination and ingenuity to musically illustrate dramatic events, delirious atmospheres, battles, village parties, bird chants, storms, thunder and lightning, animal noises and other sounds coming from nature and society. Originally, each movement of the Four Seasons was accompanied by sonnets written by Vivaldi, allowing an expressive reading of the work and the progression of each season.
Festive Spring has arrived,
The birds salute it with their happy song.
And the brooks, caressed by little Zephyrs,
Flow with a sweet murmur.
– Concerto n˚1, Spring (excerpt)
"Vivaldi bequeathed his famous Four Seasons to us, accompanied by a poem of his own that lists all that is described during said time of the year. It is precisely this text that will be read by the talented Anne Dorval throughout the performance of our incredible solo violinist Julie Triquet." – Jean-François Rivest, artistic advisor and first guest conductor.
Julie Triquet is the solo violist at I Musici de Montréal since September 2012. She plays on a Giusepe Odoardi 1786 violin, generously loaned by Mr. David B. Sela.
Frozen and trembling in the icy snow,
In the severe blast of the horrible wind,
As we run, we constantly stamp our feet,
And our teeth chatter in the cold.
– Concerto n˚4, Winter (excerpt)
---
Program
Farina – Cappriccio stravagante
Biber – La Battalia
Vivaldi – Four seasons
---
Tickets
Thursday, December 9th at 2 p.m and 7:30 pm: Pierre-Mercure Hall
From December 16th, 2021 to January 2nd: webcasting
---
For more information
https://imusici.com/en/vivaldi-il-delirio-fantastico/
---
I Musici de Montréal
Founded in 1984 by Yuli Turovsky, the I Musici de Montréal Chamber Orchestra has been sharing its passion for classical music for over 35 years. The 15 exceptional musicians who make up the orchestra bring to life a varied repertoire ranging from the 17th century to the present day, accompanied by their principal guest conductor and artistic advisor Jean-François Rivest. With a program based on tradition, originality and innovation, the Orchestra stands out for the place it gives to numerous emerging and renowned artists with whom it partners to offer you a colorful and meaningful musical experience.
---
Media contact
Alain Labonté Communications
alain@alainlabonte.ca
514 815 2128